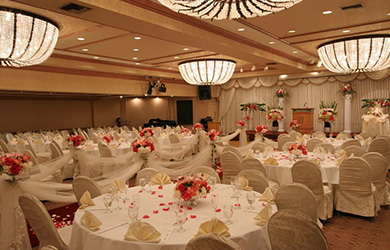 We Offer Great Venue Options Designed to Provide the Best Fit of Events.
With over 6,000 square feet of event space, including Dynasty Hall and smaller meeting rooms, we are able to accommodate up to 300 guests for meetings, weddings or other social events. For your upcoming events we arrange all the things you need.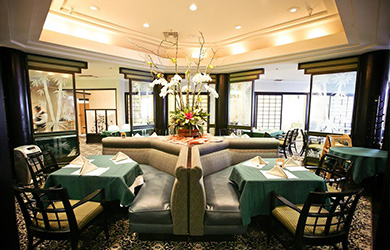 SOODA Sushi & Lounge Located at our Hotel Offers an Amazingly Varied Menu to Our Customers.
"SOODA Sushi & Lounge", the Restaurant Located at our Hotel on the 1st floor offers traditional Japanese and Korean entrees as well as offering American dining in a relaxed setting.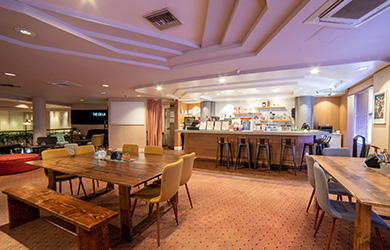 You Can Also Relax and Spend Your Time with Benefit at Cafe Cali.
"Cafe Cali", the Cafe Located at our Hotel on the 2nd floor is a perfect setting for business or informal meetings. You'll enjoy your favorite drinks at the bar with a waterfall view.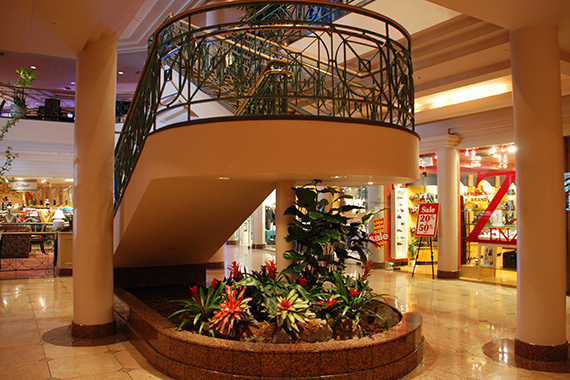 Shopping
Enjoy shopping at Oxford Palace Galleria while you're staying.
In Oxford Palace Galleria which is on the 1st floor, you can shop top brand items. With various selections of fashion, jewelry, accessories, golf equipment and more, you can enjoy shopping conveniently.